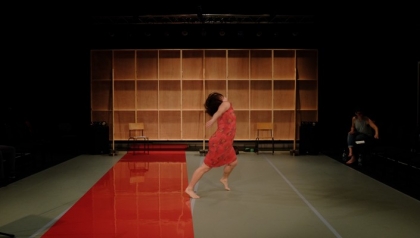 Wallflower was created in 2015 in collaboration with Quarantine
Touring 2016
—————
London
20-22 Oct
Dance Umbrella, UK
Battersea Arts Centre
—————
Leeds
28-29 Oct
Juncture Dance, UK
Yorkshire Dance
—————
Wallflower is a dance marathon, a game that alters according to the players.
Three performers are challenged to remember every dance they've ever danced. Each performance is different, as they choose what they want to reveal, what story of themselves they want to tell…
Wallflower is devised by the company.
Performers Greg Akehurst, Jo Fong, Nic Green, Sonia Hughes, James Monaghan
Archivist Kate Daley
Director Richard Gregory
Designer Simon Banham
Lighting Designer Malcolm Rippeth
Dramaturg Renny O'Shea
Choreographic Advisor Jane Mason
Assistant Director Cat Robey
Production Manager Greg Akehurst
Producer Ali Dunican