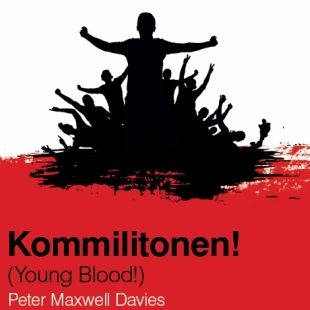 Performed by WNO Youth Opera
At the end of July Kommilitonen! premiers at Barry's MEMO
Music by Sir Peter Maxwell Davies
Libretto by David Pountney
Alice Farnham  Conductor
Polly Graham    Director
Gabriella Slade Designer
Jo Fong               Movement Director
Katy Morison    Lighting Designer
Will Duke           Projection Designer
Kommilitonen! intertwines three stories of student revolution in the 20th century – the Chinese Cultural Revolution; the Civil Rights Movement in the USA; and the White Rose movement in Nazi Germany. The three stories come together at the end of the opera, locating the action between the present and the past, and evoking the tyranny of the three political systems that the opera explores.
For an opera about revolution, it's important that we don't just sit passively in our seats but feel part of the action. Polly Graham's promenade production seizes on this idea by putting the audience in the heart of these stories and combines innovative visual projections with a spectacular set transforming the Memo into the frontline of 20th century turmoil.
Please note that Kommilitonen is a promenade performance.