Its going pretty well here – last year was simply knackered, this year somehow getting somewhere with this remote working, a couple of nice projects going on and some sharing happening which feels important at the moment.
A couple of things you And If you have students they might be interested in
I'm leading a workshop with artist Sonia Hughes at Arts Admin soon called 
Nettles: How to disagree?
Its Early days at Battersea Arts Centre
Do contribute if you would like to
Jo and Anushiye have begun working together on a new performance and short film called Marathon of Intimacies
Created and performed by Anushiye Yarnell and Jo Fong
Marathon is a word associated with endurance and winning
Intimacy is overused in describing performance
These two words marathon and intimacy don't fit together
All the intimacies that have been part of our lives, could they be with us while we're dancing.
Jo
"For me, this film with Anushiye emerged from our walking in parks and talking about race. White rooms, family, shame, power, being heard, justice, presence… in these last months I've been searching, looking everywhere around every corner for how my nearly 50 year old body can be a part of the conversation. In 2020, I've been practicing saying the truth and with Anushiye I felt I was able to learn to speak the truth. 
The strategy at the moment is small, safe, hyper-local and with purpose. 
And the question I'm holding closely is, "What is unburdened arts practice for women of colour?"
Anushiye 
"Getting what you need… it's not necessarily what you think you need.
There is a kind of recognition, arriving at the beginning again, which involves not knowing. 
I'm interested in being in the margins- the margins within myself and in life.
This is something that I'm sharing and treasuring with Jo
Our margins meet as a gentle micro riptide. Going out coming in. 
Shedding shame, 
We are both getting what we want from it.
Resonance and difference. 
The complexity, sensuality and movements of consent.
Non destinational care without compromise – a kind of survival."
Further Credits   
Filmmaker and photography by Lara Ward
Commissioned by Surf the Wave and supported by Chapter, Penpynfarch, Arts Council of Wales and Groundwork Pro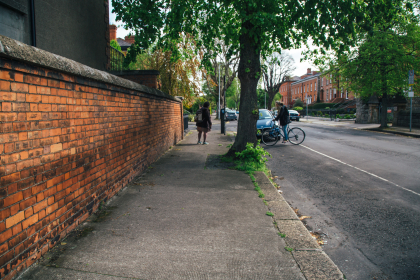 A series of new films created with artist Sonia Hughes for Dublin Theatre Festival
At the heart of the festival is the city of Dublin – its people and its stories – and a commitment to contributing to the vibrant social and cultural life of the capital.
28 Sept – 3 Oct 2020
See the FULL programme HERE
Some things have happened in our lives that make us think that this is how things go.
Jo Fong and Sonia Hughes are middle-aged artists who live in Marsden, Yorkshire and Cardiff in Wales. They've invited six people who live in Ireland for a one-to-one conversation. The questions are deceptively simple, the answers are incredibly complicated.
It all takes time. Complexity takes time, it requires multiple voices, many levels of expertise and patience in the unspectacular.
Each day a short film will be released of these fresh, unfettered conversations.
To Tell You The Truth is based on Jo and Sonia's live show Neither Here Nor There.
Venue
Date(s)
28 Sept – 3 Oct, 1pm
Duration
18-30 mins.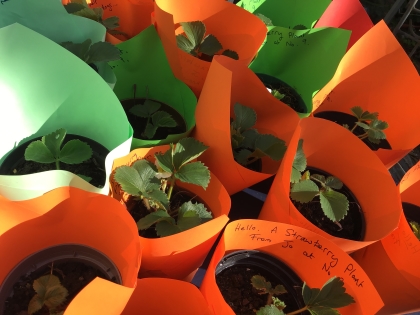 "Post" Covid-19 makeover
Jo's independent practice puts difference and ideas around belonging or forming community at the heart of events. Cultivated through face-to-face contact, Jo brings people together, it's about connection and how we communicate or live together. In this digital weariness, Jo is researching ways to preserve intimacy without proximity. Devising ways to have impact on urgent social issues such as Black Lives Matter, her local neighbourhood, the arts place in society and responding to the foreseen poverty that will occur in the UK.
Ongoing projects.
Neither Here Nor There was commissioned by Chapter and presented at Summerhall last summer and became a Late Recommendation for British Council's Edinburgh Showcase.  Sonia and Jo are continuing to develop the project including a digital performance for Dublin Theatre Festival called To Tell You The Truth. Next year's plans include two outdoor residencies/community projects with Metal's Estuary Project and Battersea Arts Centre. Just last week they rebooked, live in person, performances of Neither Here Nor There at Findhorn and Wellcome Collection, London.
Jo and Sonia are also working Rabab Ghazoul of Gentle/Radical, supporting her and the organisation's important work for equality and justice, in particular for women of colour. www.gentleradical.org/
Jo has received Arts Council Wales funding not only look at a way to stabilise her creative work in this pandemic but also to start work towards changing the environment she works in. Wales' organisations and artistic leaders are predominantly led by White people. Jo is part of the movement for changing and supporting new work by new people and for new audiences in Wales. Part of this work is an attention on existing organisations, many of which Jo has worked with previously, undoing, unlearning and rethinking processes and structures, from leadership to developing individual artists and how we educate and change almost, if not, Everything.
Jo has embarked on an international project with Secret Theatre in Halifax, Nova Scotia. www.xosecret.org Collaborating with artists Dustin Harvey and Jacinte Armstrong and 4 further Wales and Nova Scotia based artists. The project is called The Spaces Between Us and explores how public spaces are used and occupied. How the areas around where we live can become charged and welcome to all. The ambition for the project is a Wales and Nova Scotia wide action to occur simultaneously in 2021 acknowledging the presence of minority communities in these countries. "We'll all be thinking about where we live and how we live."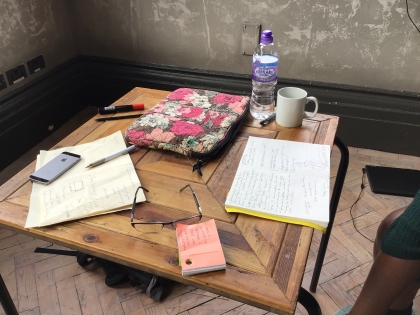 Jo and Sonia have been building their Patreon page since 2019. Knowing even before Covid-19 the arts were in a tricky position.
If you would like to support Jo and Sonia in their work together you can do that for as little as £3 a month on this page.
Here we share processes and try outs with personal writing, images and videos. Our most recent video is called On Saying The Truth created during lockdown in the heat of the upsurge of awareness for Black Lives Matter.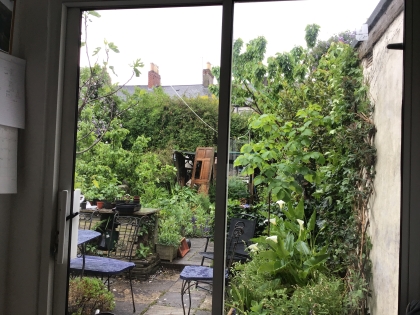 "‪This is the lockdown art content I've been waiting for. Words, on a screen, two writers, two views… The choreography, the layers. So simple. Stunning." Audience member.
Its a bit of a sit down and lasts half an hour. Effortless.
Sonia and I have been meeting each week to chat, banter, rant, ponder, worry and plan.
We will be live writing on the 2nd 4th and 6th June.
Our instructions:
Find a place to sit with your laptop, tablet or mobile phone, preferably by a window
Turn off your notifications
At midday open the link
And read
#TheSunsComeOut
Neither Here Nor There
To join us on the day, go to this link https://www.facebook.com/events/665444097348511/permalink/666116113947976/
If you wish to donate towards our work together you can become a patron HERE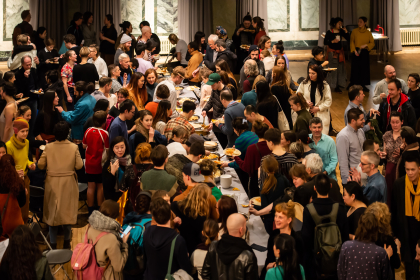 ————
Today is the 15th May 2020. Some time has passed in our new and very complicated situation. As Covid:19 brings us sharply into this moment. I now have found space to begin to reflect on what has been and what was and what will be.
Groundwork Pro are sharing artists work and processes over these weeks. Here is a reflection on Ways of Being Together. We started thinking about this in 2016 and our final performance happened at Shoreditch Town Hall as part of Chinese Arts Now February 2020.
Please see the LINK
Image
End of the CAN performance in London by Lidia Crisafulli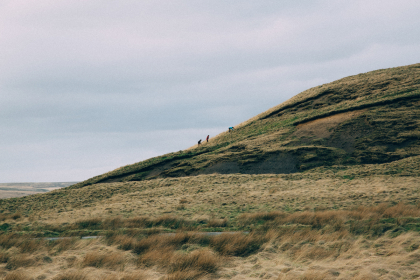 JO FONG and SONIA HUGHES bring Neither Here Nor There to Battersea Arts Centre's Going Global Season
4th – 9th May 2020
7pm
'

A leap of faith'

Culture Colony
'A rare experience' Arts Scene Wales
Photo Solomon Hughes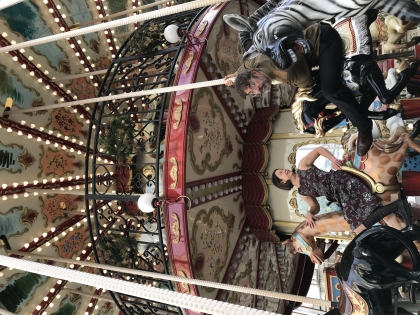 JO FONG AND GEORGE ORANGE head to London and Machynlleth Comedy Festival 2020.
Jo and George present two middle-aged lives in an eclectic, spontaneous, predictable and random decline. Join them for an afternoon of dance, circus and games. Hopefully hopeful, The Rest of Our Lives is a joyful cabaret of life and near death.
"Utterly wonderful, moving and hilarious, and quite simply restored my faith in humanity" Audience response, YD Leeds.
The Place Theatre
4th April
7.30pm
Machynlleth Comedy Festival
2nd May
12pm